I came and I went...
So I am about to be walloped with some heavy duty marking tomorrow. A perfect opportunity then to pretend it's not happening and write a blog post!
This post is mainly about April, but I think under the circumstances I've done pretty well by writing on May 2nd. And yes, where is the year going? But I have a habit of saying this and I suppose it's time to write about where April actually went.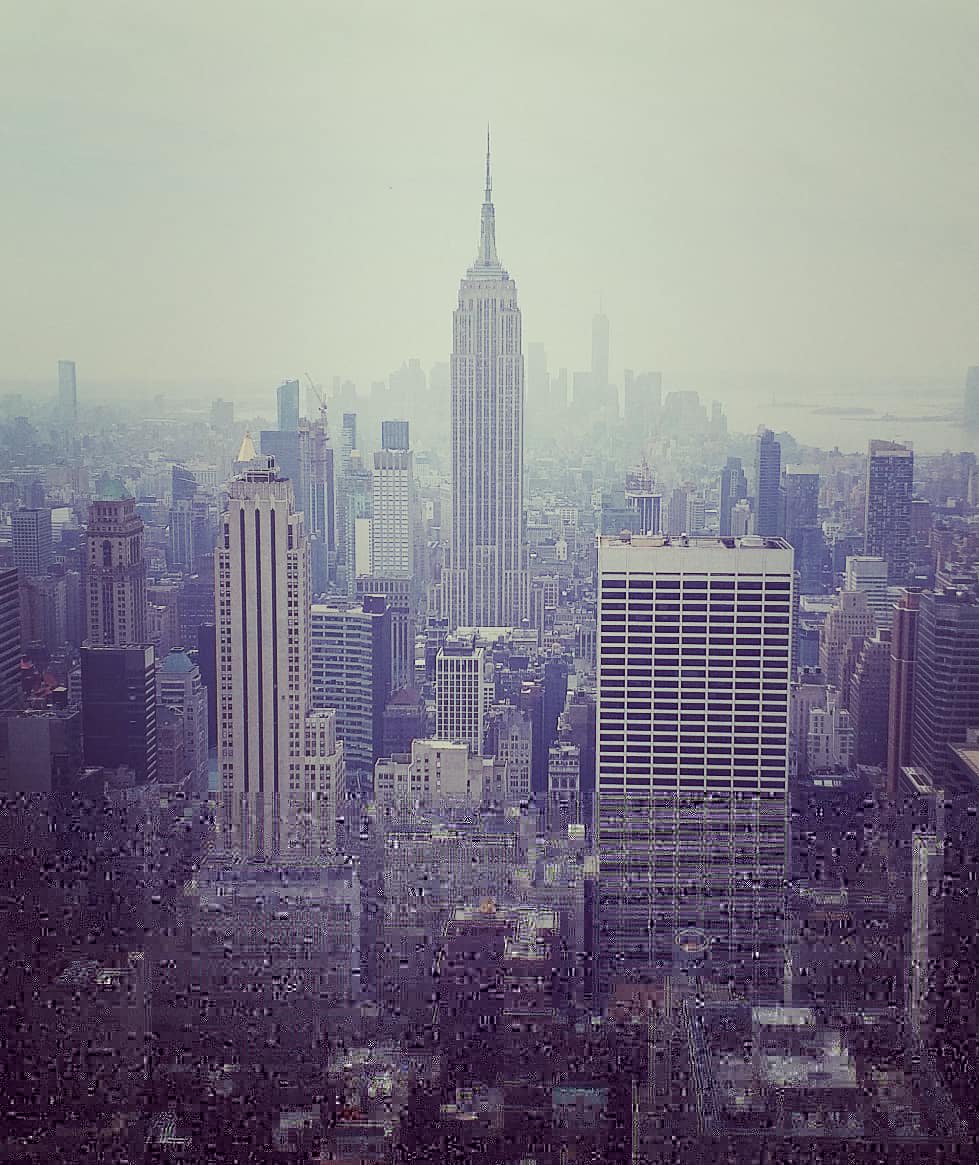 ....up a tall building...
At the beginning of April we went on a short break to New York, not directly poetry related but let's face it - it's a poetry city! I'd been swotting up on my New York poets beforehand, reading poems and such like and attending Martin Stannard's intriguing talk on the NY poets at the end of March in Nottingham. Frank O'Hara has long been a favourite. I like the quirky detail and the ability to weave through different registers in the same poem and the beautiful melancholy of some of the poetry. Maybe if you live in a city where everything happens, everything happens in your poetry. That, however, is not to discourage the poets of the East Midlands - everything happens here too.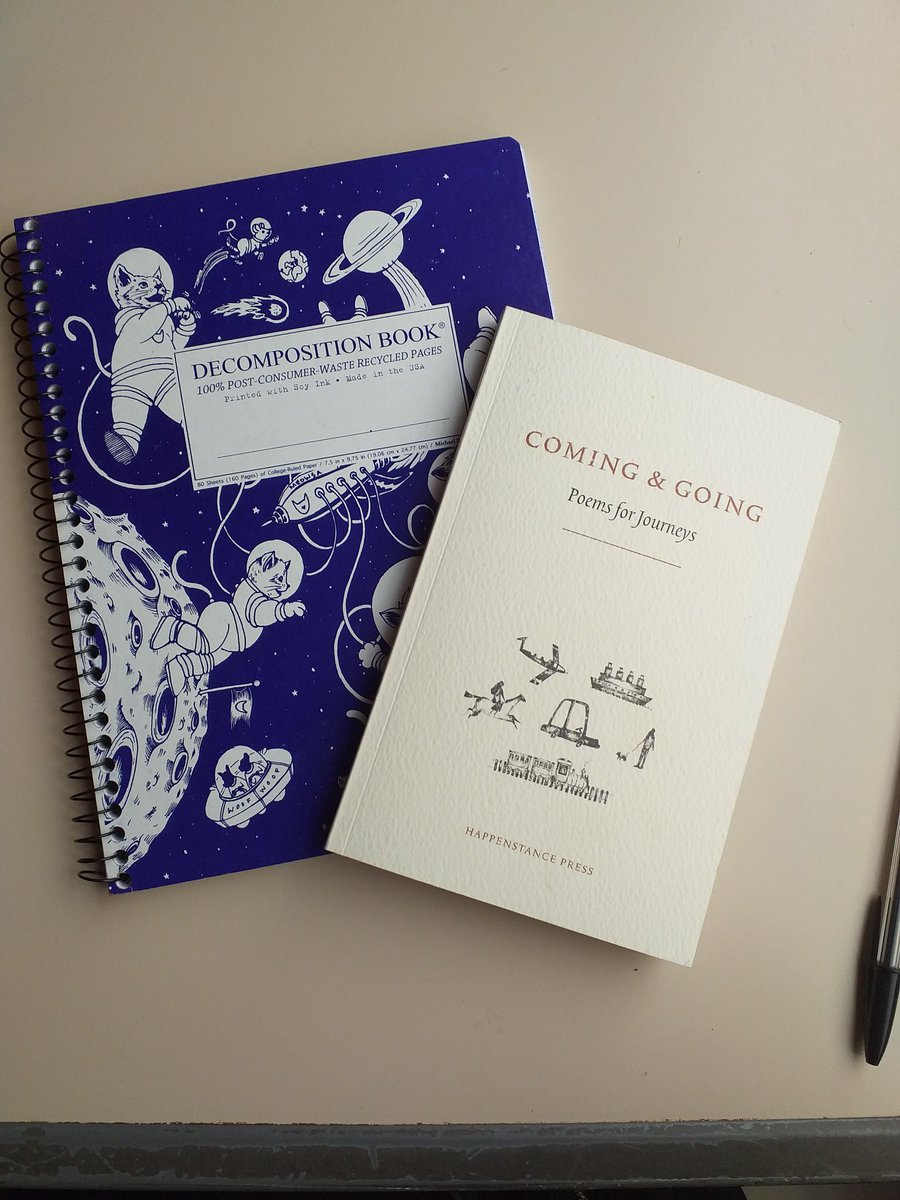 ...on a train...
I digress. Or not. Because arriving home jet lagged there was a highly appropriately timed copy of a new HappenStance anthology on the doormat,
'Comings and Goings: Poems for Journeys,'
edited by Nell Nelson. This anthology features a poem by every single HappenStance poet, barring the odd exception, dealing in some way with the theme of travel. I have two poems in there. One involves a train journey and the other a horse - the horse is poetic licence of course. I certainly can't ride one, but I may have had a pony ride at some point. You know it really would make a lovely gift for a travelly, poety person. The book, NOT a pony. I know I'm expected to say that, but it's true. Nell's selections are very indicative of the enjoyable poems she publishes. All that, plus an 'orse.
I went to John Harvey's reading at Five Leaves last week. Again, not someone I'd read an awful lot by, but my word I was really taken with his poetry. He has a
new book out with Shoestring, 'Aslant,'
and his reading was quite something. There is also really impressive photography in the book by Molly E. Boiling, who I'm pretty sure in thinking is his daughter.
...through the water...
(photo by Molly E. Boiling)
'Comings and Goings' was my poetry book companion on the 10:19 to St. Pancras last Sunday. Obviously it's a train journey kind of book! The train was packed and it was early on a Sunday. I wasn't exactly thrilled, I wanted some space and a bit of peace in the morning. So to cheer up I made myself 'Poet in Residence' of Coach D and gave myself permission to write some poetry and well as read. Despite having the elbow space of a baby ant. I was funded with a bottle of Ribena and a chewy bar. I was on my way to perform at the Afterbirth Poetry Festival, which was an afternoon of readings organised by Victoria Richards and held at the Wanstead Tap in London. This was a celebration of poems about parenting. From the good to the not so good experiences. So I made myself get on a train and get out of the East Mids and actually READ in public, after a reclusive break from readings - ok, apart from the odd single poem here and there. But still, you know what I mean.
The venue was a highly cool place under some railway arches often used for gigs. It had that perfect Eastenders rumble every time a train went past, as if a plot twist was just around the corner. It was just one of those events that was a pleasure from start to finish, and this was fab as I didn't know anyone at the start and by the end had met so many friendly people. Victoria was a brilliant warm and energetic host who made the afternoon come together perfectly. The other readers were: Leah Larwood, Judi Walsh, Ingrid Jendrzejewski, Mel Pryor, Ali Thurm, Jenny Pagdin, Steve Rogers, Sarah Westcott, Katy Wareham Morris and Victoria Richards herself. I think everyone had moments in those poems, to laugh or cry, but certainly to reflect on experiences of parenting.
Victoria's poetry is published as part of the
Nine Arches Press 'Primers' series
- this very day I think!
I am reading at the end of May, on the 30th to be exact, at Five Leaves Bookshop. This will be a reading with D.A. Prince and the focus will be on the pamphlet, as we've both had pamphlets by HappenStance. Now, if I'm switched on by the end of May, writing more generally about the great wonderment that is the poetry pamphlet would be a good topic for a blog post. Without a nine month gap. "Pray for me," says the long suffering blog.
P.S. today is UK local Government Elections day. Voted.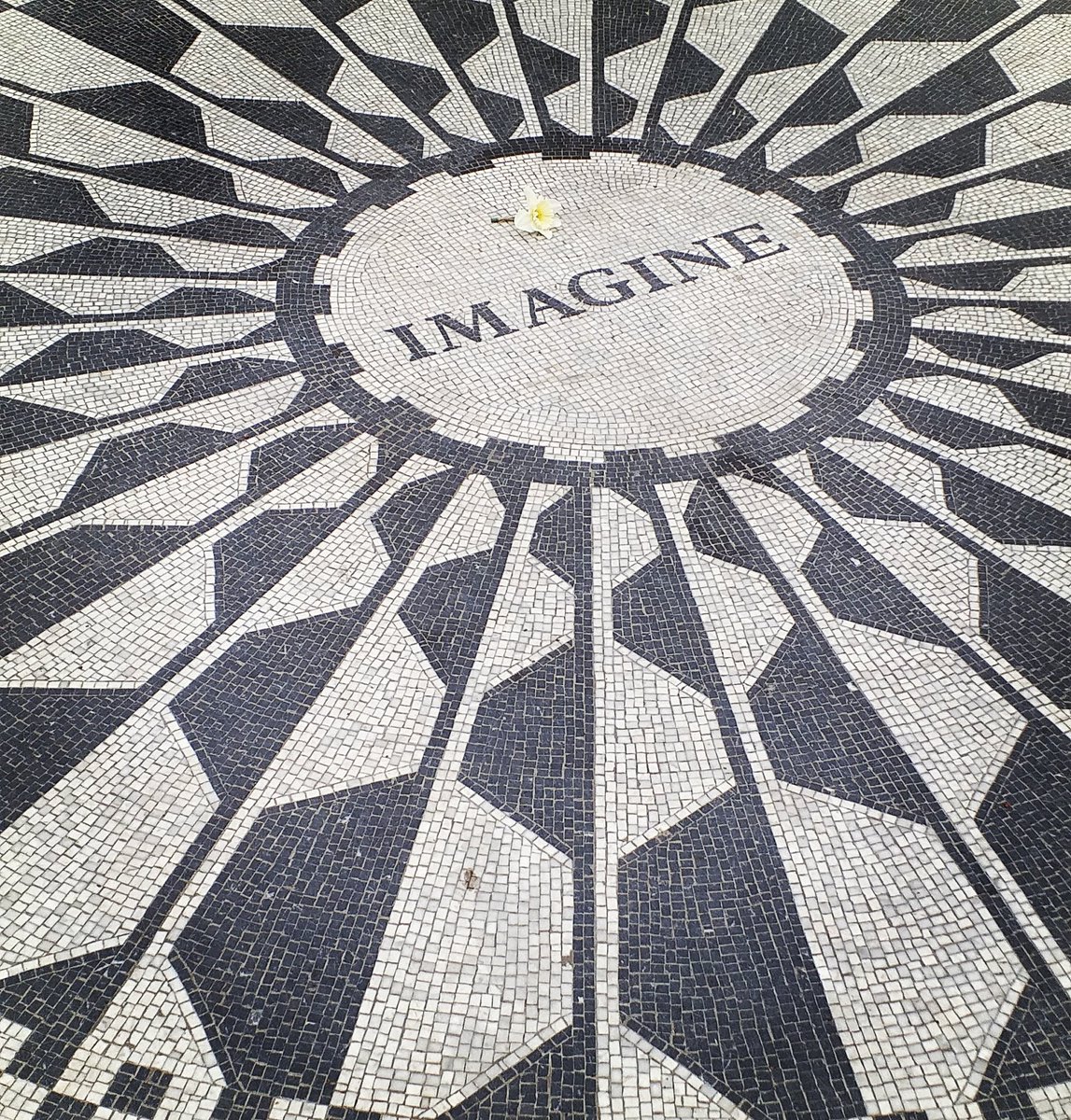 Imagine